Melbourne MOLE clinic - latest in Mole Removal techniques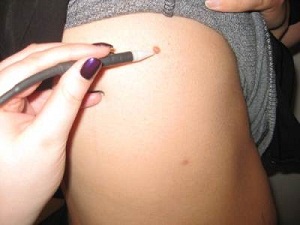 The Melbourne MOLE clinic is part of the Melbourne Laser, Skin and Wellness clinic in Chadstone Shopping centre.
It was initiated by customer demand to access
inexpensive mole and other skin irregularities removal service for men and women that is not commonly available in most doctors clinics or too expensive at private hospitals and dermatologist
Why come to us?

Methods
At your consultation it will be determined which of these two very effective methods will yield you the best long term results, whether it be the removal of moles and other skin abnormalities by Micro- thermocoagulation or Intense Pulsed Light Therapy (IPL).
Treatments
Skin abnormalities including Age Spots, Skin Tags, Cysts, Moles, Acne, Cholesterol Deposits, Fibromas, Comedones, and Milia are easily eliminated when a combination of skill and the non-surgical cosmetic options are used.
We recommend mole checks and mole removal for cosmetic as well as suspicious or worrying moles that patients want treated quickly and without multiple appointments.
Our mission statement
We offer the service that is in the patients' best interest and using the latest techniques to ensure patients are treated to the best possible standards.

Location
Our service is run from laser clinic in Melbourne at Chadstone. Patients can have their moles doctor check, consultation, treatment and skin analysis done in the same appointment (with doctor consent form signed).
How we can help