Mineral Zinc Oxide Sunscreen. Product AUSTL163044
Choosing the right sunscreen lotion is important. In fact, most skin care experts agree that most signs of aging are caused by exposure to UV rays and hence sunscreen is the most important part of your skin care routine.

There are many different kinds of sunblocks or sunscreens on the market.

A lot of the sunscreens out there do NOT protect us against harmful UV rays, plus they can contain chemicals that affect our hormones, damage our skin, and sometimes increase the risks of skin cancer

Buy MineralPro SPF 30+ here


SPF, sun protection factor of a sunscreen is a laboratory measure of the effectiveness of sunscreen. The higher the SPF, the more protection a sunscreen offers against UV-B (the ultraviolet radiation that causes sunburn). Invisible damage and skin aging are also caused by ultraviolet type A (UVA, wavelength 320 to 400 nm), which does not cause reddening or pain.
Conventional sunscreen blocks very little UVA radiation relative to the nominal SPF; broad-spectrum sunscreens are designed to protect against both UVB and UVA. According to a 2004 study, UVA also causes DNA damage to cells deep within the skin, increasing the risk of malignant melanomas. Even some products labeled "broad-spectrum UVA/UVB protection" do not provide good protection against UVA rays.
The best UVA protection is provided by products that contain zinc oxide, avobenzone, and ecamsule. Titanium dioxide probably gives good protection, but does not completely cover the entire UV-A spectrum, as recent research suggests that zinc oxide is superior to titanium dioxide at wavelengths between 340 and 380 nm.
Sun Screen types
Chemical sunscreens, often known as sun tan lotion or sunscreen lotions, contain chemicals such as octylcrylene, avobenzone, octinoxate, octisalate, oxybenzone, homosalate, mexoryl, tinosorb, uvinul and more.

The chemicals in chemical sunscreens can cause a skin allergy, are highly irritating to the skin, can block the pores, and can deposit dark pigment into the dermis after long-term use.


Some chemicals are not photostable – meaning they become unstable upon exposure to light. Avobenzone, a chemical in many sunscreens, is notoriously unstable when exposed to light. This means your high spf sunscreen, even a sunscreen 30, could end up being significantly weaker than it says ·

Physical sunscreens, often called zinc sunscreen or titanium dioxide sunscreen, contain natural mineral elements found in the earth, such as titanium dioxide and zinc oxide.

Non-irritating, are non-comedogenic (don't block the pores) and have natural healing qualities, meaning they improve the quality of your skin and are perfect for use following cosmetic procedures.
Zinc Oxide Sunscreen Melbourne Mole Clinic
What we recommend?
We recommend physical sunscreen O Cosmedics Mineral Pro SPF 30+ with zinc oxide for a number of reasons. Here is top 10 for you
Use all natural, physical 'sun screen' to protect your skin from UV rays.
It is made from 20% natural micronized zinc oxide
Non-comedogenic sunscreen
Suitable for sensitive skin
Broad spectrum sunscreen, meaning it blocks out UVA and UVB rays. So, it uniformly covers from 290 to 380 nm, thus protecting against UVB and most of the UVA spectrum
No chemicals, no parabens
It also has anti aging moisturising properties
A lovely soft toffee vanilla scent
Non-greasy suncreen
It has a transparent finish. So there is no skin whitening like some other Zinc oxide based products have.
Why PayPal: https://www.paypal.com/webapps/mpp/paypal-popup
And the price $45, 75g tube, it will last for long.
The product is fortified with Resveratrol and enriched with Palmitoyl oligopeptide.
Reservatol is a potent antioxidant found in the skin of red grapes and is a constituent of red wine. It's produced as a part of a plant's defence system against disease. Studies have shown it has anti-inflammatory and anti-cancer properties. It protects DNA from free radical damage.
Palmitoyl Oligopeptide (BioPeptide CL) stimulates collagen production, encourages the boosting of natural hyaluronic acid levels and reinforces the epidermis which helps to diminish wrinkles.
Guidelines
Always read the label and use as directed.
Warning avoid contact with eyes - rinse with water to remove.
Discontinue use if irritation occurs and seek medical advice.
Keep out of reach of children.
Prolonged exposure to the sun should be avoided.
Suitable clothing hat and eyewear should be work at all times in the sun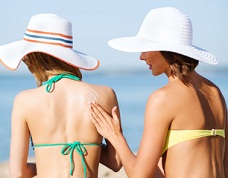 Prices